Nutra Divine is your trusted source for premium quality Mustard Oil. Since our inception in 2021, we've been dedicated to providing natural, pure, and authentic Mustard Oil. Our commitment to quality has earned us a place in more than 700 shops across Gurugram. Nutra Divine's Mustard Oil is renowned for its traditional cold-press extraction method, preserving the essence of mustard. Our product enhances the flavor of your culinary creations while promoting health and well-being. Choose Nutra Divine for the finest Mustard Oil, a culinary essential for the discerning taste buds of Gurugram.
NutraDivine Honey is chemical-free and guaranteed to be pure in every drop. Happy Hive Natural Honey is Premium Products that have been grown naturally. Pesticides are not used.
The following is a list of NutraDivine's Products.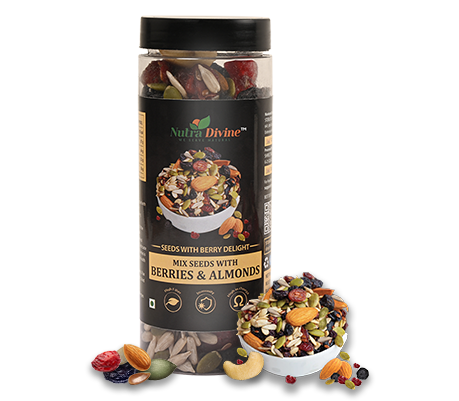 Seeds with Berry Delight !
Mix seeds rich in fiber and antioxidants coupled with berries that are rich in vitamin C, and also antioxidants have been associated with being beneficial for heart health.
Here is list of chia's Benefit's.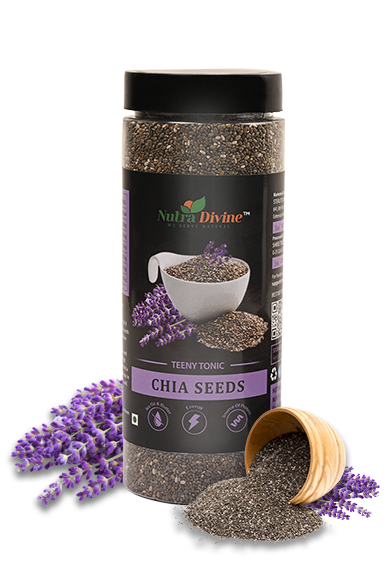 Nutradivine wan't to see you here.
I love the product and this trial mix is very healthy.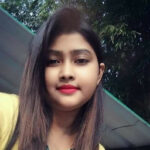 I'm fully satisfied with taste and quality.
Good in taste and healthy for body. Nice product by the seller. Good for health.
Do you have questions about how we can help your company? Send us an email and we'll get in touch shortly.